[Convenient Keyless Access]: Experience the ease of unlocking your RV door with three unlock methods – password keyboard, mechanical key, and remote control with a range of 50ft. Say goodbye to carrying around bulky keys and enjoy the convenience of keyless access.
[High-Quality and Safe]: Our 2023 Upgraded Version RV door lock is made of premium zinc alloy metal and can work in temperatures ranging from -22℉ to 140℉. The lock is impact-resistant, waterproof, and fireproof, and has a 10-digit numeric keyboard, providing better safety and security for you and your family while traveling.
[Fits Most Trailers]: Our versatile keyless lock technology is designed to fit a range of trailers including campers, 5th wheel, bumper-pull style, horse, and cargo style trailers. This handle is compact and easy to install, replacing standard handles of about 3.75" x 2.75" x 1.5".
[All-Inclusive Package]: You will receive a complete package that includes the RV door lock, keys, remote controls, screws, batteries, screwdriver, and reset pin. The package also comes with clear operation instructions, making installation a breeze within 5-10 minutes.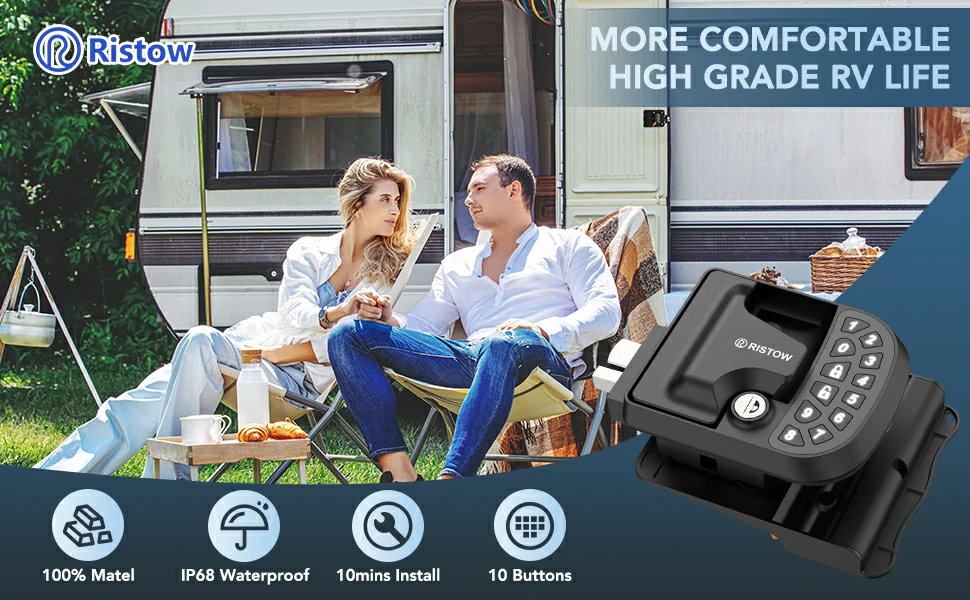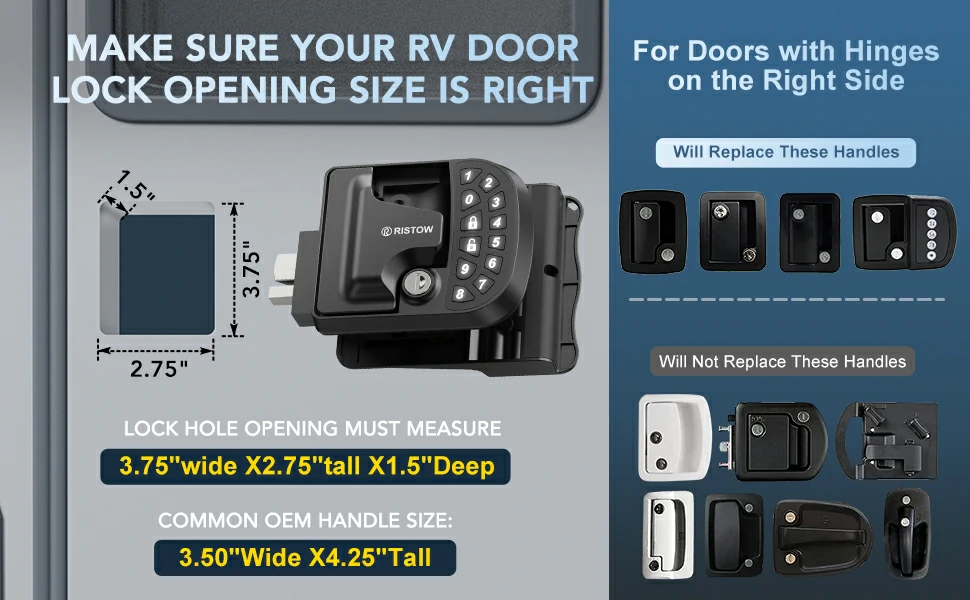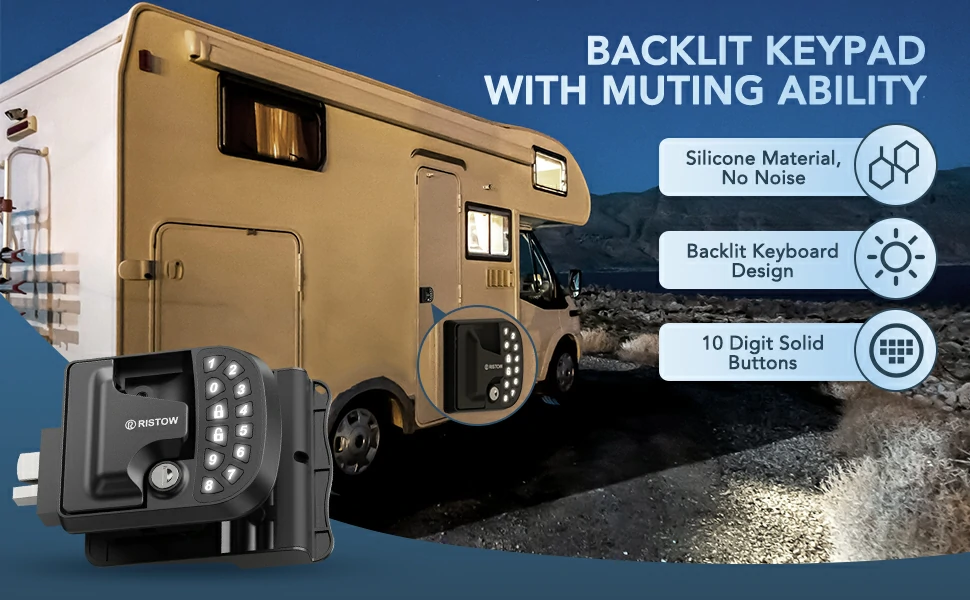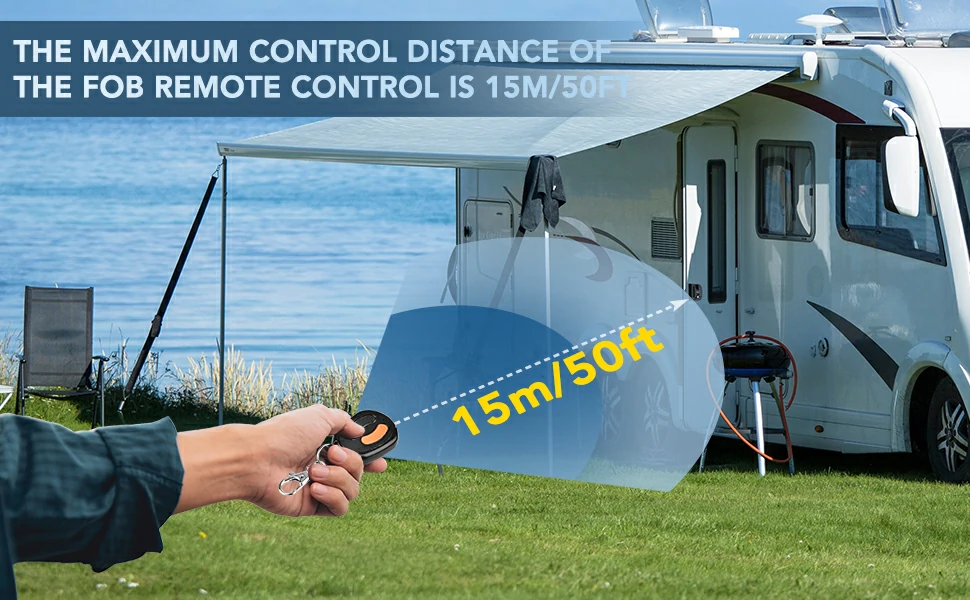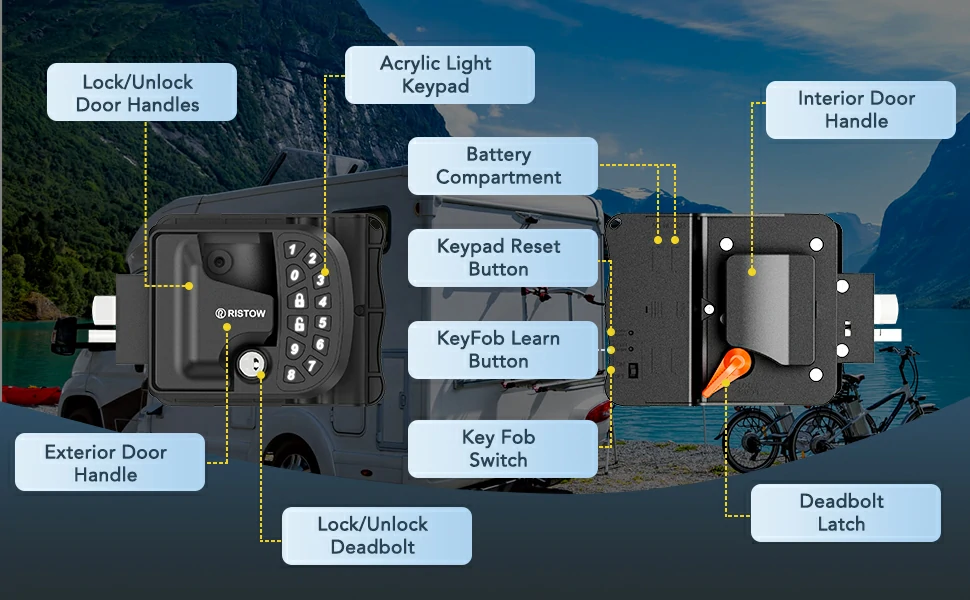 How to Reset the Password
1. Press & hold the number "8", tab the lock button, then release "8" ( Notice: keyboard flashing means it enter programming mode, you can continue to operate, if not, you have to restart from stp1
Being idle for more than 5 seconds will require you to restart and enter :programming mode" again.
2. Key in the existing/default code, then tap the "LOCK" button.
If the lock activates when entering existing/default code, then you need to restart. You either took too long or long or did not enter "programming mode".
Key in your "new" code and tap the "LOCK" button. DO THIS TWICE.

3.You are complete and your "new" code should be set up! Try your new code and pressing the "LOCK/UNLOCK" button to verify functionality, the deadbolt should move!
TIP1: Turn off the beeping by pressing and holding the "1" button for 2-5 seconds.
TIP2: You can also lock the deadbolt without the code by simply pressing and holding the "LOCK" button for 3 seconds.