Ristow was born out of a lifelong dream for David to explore their country freely.David is passionate about RV travel. He bought and restored recreational vehicle to travel around the country.David on one of his trips he happened to meet Martin, an expert who specialises in RV accessory design. David invited Martin to design a range of comfortable, quality RV accessory products.
When they returned, they started a company that built custom recreational vehicle parts. Over the next 10 years, they focused on providing the highest quality recreational vehicle accessories, incorporating emerging technologies. The company grew rapidly and their modern designs quickly became the industry standard. Within five years, they had a broad workforce and were selling their recreational vehicle accessory all over the United States.
All RISTOW products are designed by experts in the field of caravan accessories and enthusiasts who are passionate about caravan life and making caravan travel more comfortable.
The brand was created with one belief in mind: "More Comfortable for High Grade life." Nothing makes us happier than to see our customers travelling in more comfort in their caravans.To provide consumers with convenient and easy to install, comfortable and safe caravan accessories and high quality service, so that more people enjoy the pleasure of travel, we will continue to strive for excellence!
Today, the company has a new online shopping experience that enables customers to purchase their RV accessories from the comfort of their own home.

The company continues today as an online retailer of RV parts and accessories. They sell a variety of items, from replacement door locks to tow ropes.Ristow's product line is diverse, but they have customers in all 50 states and Canada who come back time and time again to buy their products.
to provide the highest quality products with the best customer service experience possible! We are committed to improving our product line so that it meets or exceeds the needs of our customers. We believe in excellence through continuous improvement—we won't rest until every Ristow customer is 100% satisfied!
Ristow's vision isto provide the best customer service. Become a leader in RV accessories industry.
Ristow'values are the core principles that help guide our decisions and actions. These values provide direction to ensure we're always making decisions in the best interest of our customers, employees and partners.
Service: We strive to consistently provide outstanding customer service by listening to our customers' needs, using proven processes and providing an environment where team members can thrive.

Integrity: We value honesty, fairness and accountability while conducting business in a professional manner at all times. We do what we say we'll do and act with integrity at every opportunity.

Innovation: We constantly look for new ways to improve how we meet customer needs through continuous improvement efforts focused on process improvements or product development; always staying ahead of market trends by embracing change as an opportunity for growth rather than something to fear or resist because it is unfamiliar territory.* Teamwork: We believe that teamwork brings out the best in people—it helps them reach their full potential by giving them opportunities they wouldn't otherwise have had alone—so each person plays an important part as part of a greater whole because they know their contribution matters!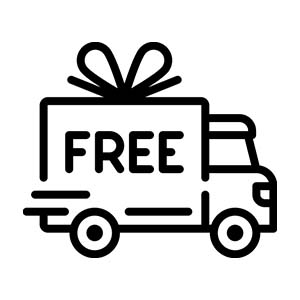 Free Shipping &Fast Delivery
Delivered within 3-7 days (within the United States)On qualifying items, free shipping will be noted on the product page and in your Cart
Free 30-day money back guarantee
If you are not satisfied with our products within 30 days after receiving the products, you will support the return of funds to protect your rights and interests
12-Months Limited warranty
Coverage on most original components plus 2 years on the frame, with our team ready to repair unforseen issues.
24 / 7 Customer Service
If You Have any Product Questions, Professional Customer Service Team on Duty for 24 Hours for Covering Your Worries
Company:RVLIBRO INC
Email:[email protected]
Address:825 S KUNER RD BRIGHTON, CO 80601
Phone:+12134925502