[PREMIUM QUALITY HARDWARE] The RV Lock Cabinet Locks are made of premium metal and more secure tubular cam lock keys, along with waterproofing features. Keep your valuables safe and protected, and built to last in various weather conditions.

[WIDE APPLICATIONS] The RV cabinet lock set comes in various depth and spare lock tongue plate to fit your application. It can be used for both new installation and retrofitting applications, like tool box lock replacement, cabinet and drawer lock addition or conversion or etc.

[COMPLETE KIT] We offer both chrome and black surface finish to fit your design. Each set of locks includes 4 tubular cam lock keys, vibration damping locking washer & nut, waterproofing O-ring and gift ready packaging.

[ORDERING & INSTALLATION GUIDE] Please refer to the listing images for a complete ordering guide to choose the correct fit and ensure smooth installation. Invest a few minutes to completely upgrade your cabinets or drawers security level, and get a peace of mind for your journeys.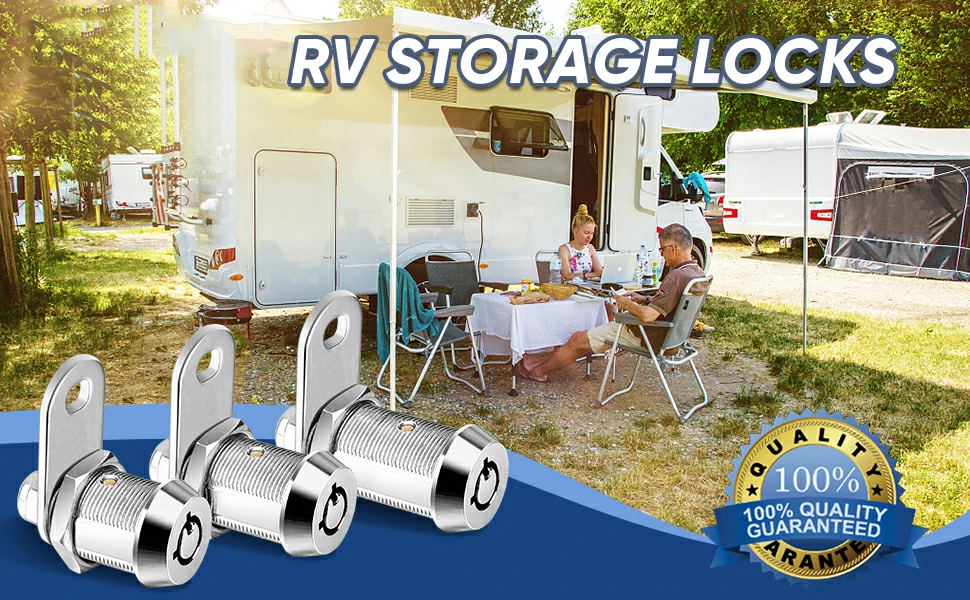 Cam style key profile with security measure
2 types of lock plate to suit different scenarios
Surface treatment for greater resistance to oxidation